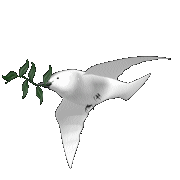 May peace find all the residents of this great and beautiful planet.
United we stand.

Holidays are here.
I spend Thanksgiving with my Mom. During Christmas I went to Venezuela with my Dad. We had lots of fun. It was a different place.
Santa was good to me. I am grateful. I got a lot of stuff. I am now going to collect a lot of my old toys to give them away.
Coco passed away on December 17. I cried and was really sad. But I know that he is in a great place now and has no pain. I also know that he wants me to keep going.
My grand parents are doing well.