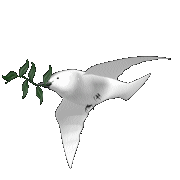 May peace find all the residents of this great and beautiful planet.
United we stand.
Hi, I am ten years old. This last summer had a lot of fun playing with my friends. I will also play with my new Nintendo Game Cube and my dog coco.

I like playing baseball, this year, I made the all star team. I am so happy.

My dad has been my Cub Scout Den leader for the past three years. He has also been my baseball coach for the last three seasons.

He tough me how to skate and ride a bike. We go backpacking, camping, and fishing together.

This summer we moved to a new house. It is big and I like it.

Coco is almost 10 years old. His birthday is September 10th. He is so sweet, He tastes like candy.